This guy is:
A) Neil Young ten years ago
B) A typical Chiricano partier
C) The Sasquatch
D) An ad for a beer called Soberana at a
DRIVE THROUGH LIQUER TUNNEL that serves open beers
Drum roll...... The answer is D!!! D as in…
David, Panama's other city
Capitalinas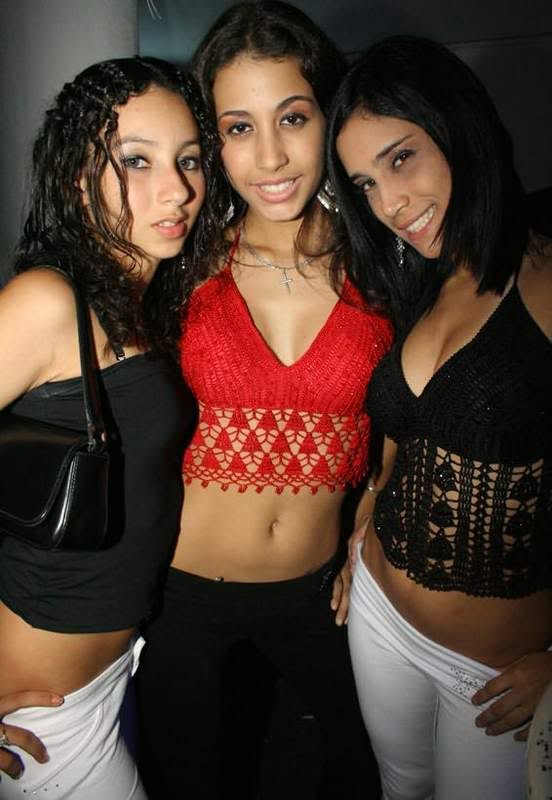 V.S. Chiricanas
My Capitalina friend said that Chiricanas are cholitas that wear high heels in dirt.
My Chiricana friend said that Capitalinas are ye ye wanabies that try to trap rabiblancos by wearing high heels in bed.
What? Well just imagine a hot town mouse in a bikini mud wrestling with an even hotter country mouse – the city mouse is pissed they are not wrestling in jello – both are wearing high heals and are ready to use them as weapons.
A Capitalina is a girl from Panama City, sometimes beautiful, liberal and cosmopolitan. In her early 20's she's still probably unmarried and not pregnant. She knows who the Beatles and U2 are and knows how old I am when they learn I listen to them. Damn!
A Chiricana is from the resource rich, fiercely independent and beautiful province of Chiriqui. She is always beautiful, proud and sheltered. But with all this parental sheltering they all seem to get pregnant and married (in that order) before 22. She's in make up and heels to go to the supermarket.
The Capital of Chiriqui is David
At first glance David is a hot, dull grid of streets but a necessary transportation bottleneck. For anyone going to Boquete, The Lost and Found or beyond to Bocas, you first come to David. But David had more than meets the eye – and they have Capitalinas.
For the expats living in their Florida-at-half-the-price gated compounds David is the place to come for the day: 24 hour restaurants, supermarkets and CASINOS, mega mall style department stores like The DO IT CENTER and Price Smart. There is also a major airport and good hospitals and schools. And if you need your comfort food fix there's FRIDAY'S, KFC, MCDONALD'S and THIS FUNKY LITTLE PLACE McPato which means McDuck. Flippin' the bird at both Disney and McDonald's. Here you can get a burger and coke for about a buck.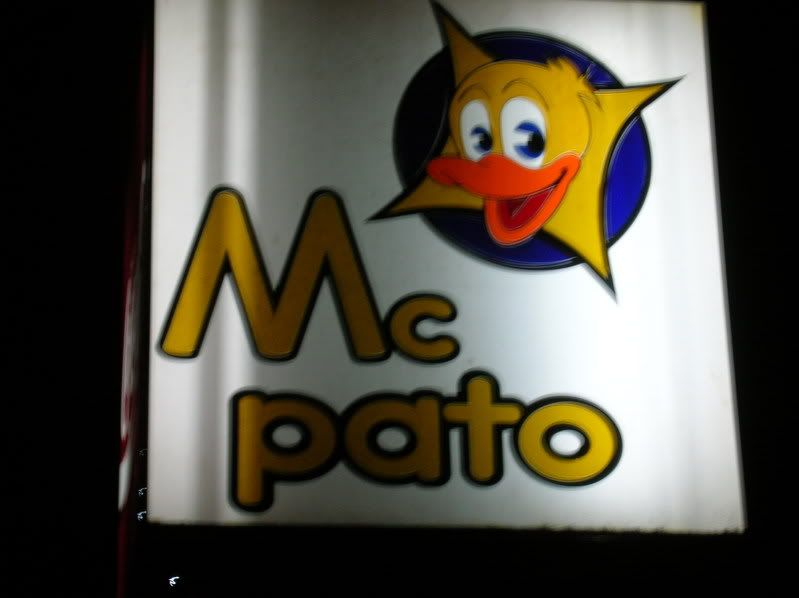 David is also the place to come to party. Boquete has become a quiet, sleepy town. I know more than a few retired gringos that sneak away from their wives to hit the CASINO to try their luck not only at Blackjack but with the Chiricanas that value stability ($$$) and image over whether or not their man has wrinkles or a sagging waistline. If the retired gringo strikes out it's off to one of the STRIPPERS where odds are better.
And where do they go if they do get lucky? The Push of course. Ah the push button hotels. I was confused when a gringo once told me how he never took his girl to his house he always took her to the 'bush'. I thought him quite insensitive until I realized I misunderstood 'bush' for push. A push is a love motel where you can drive in, push a button to close the garage door, and push another button to call the reception staff. The plethora of pushes is because almost everyone single lives with their parents.
But for those that have seedy desires to be filled there is a lot as well. La Barqueta is a great beach about an hour away in a cheap taxi. You can tour the Carta Vieja Rum Factory. Rum? Beach? Let's face it… David is for parties. But you have to know where and when to look for them. The hard part is that Chiricanos don't go to bars… they go to events… sometimes massive.
The best place to go for information about where and when these events happen is at Bambu – hands down the best hostel in David. Managed by Greg with help from a local, Benny, the team knows where to have a good time. The David International Festival is a huge ten day party of non stop party action. In the summer party season there is a huge festival of salsa rhythms, rum and reggae every other week. And in the down time, the more chilled party at their hostel is the place to be. Not only is Bambu the best hostel… it is the best place to spend the afternoon in David. Internet is free so it ping pong. David is hot… literally and metaphorically so the best way to cool off is with a margarita in a hammock under the Bambu rancho or around the pool. Bambu is the only hostel in Panama with a pool.